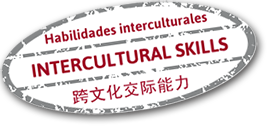 Habilidades interculturales | Intercultural skills

Graduation as a Hotel and Tourism Management Assistant plus university of applied sciences entrance qualification certified by the Government in 3 years
For more than twenty years the State Vocational School Kronach in Upper Franconia has been successfully qualifying junior employees for gastronomy, nutrition and supply.
A new branch of education qualifying for a profession has been offered since September 2014 including
Graduation as a

Hotel and Tourism Management Assistant plus university of applied sciences entrance qualification certified by the Government.
What makes it very special is the combination of school teaching (3 years) and accompanying internship (overall 20 weeks) in cooperative companies or companies of your choice. This apprenticeship allows you to start into working life immediately, you gain the necessary skills to lead a family business or to proceed into higher studies to further expand you knowledge further.
Apply now: As training vacancy is limited – applying on time is obligatory!
We train managers and entrepreneurs
If you are interested in the professional field of tourism and gastronomy, you are team- and service-oriented, like to work with people and you appreciate good manners, the Tourismusschule Franken (Franconian Tourism School).
provides you with a

varied and practical apprenticeship

at school which includes training in a training kitchen, a bar, a restaurant and the newest version of back office oftware for travel agencies
enables you to

gain the university of applied sciences entrance qualification

provides you with a

solid general education, different language courses

in English, Spanish as well as basics in Mandarin, special knowledge in

hotel and tourism management, IT knowledge and guest-oriented performance

provides you with

the imparting

of social and intercultural skills

and good manners

you can experience a variety of

leisure activities

(golfing, skiing, mountain biking) in the vacation area Frankenwald - partly for reduced costs
In addition the Tourismusschule Franken supports you

to find a room or a flat in Kronach

It's your choice: A local, national or international job or study.
After the three years of apprenticeship you have a lot of possibilities. The vocational world is open for you as an:
Executive assistant

in a travel agency, a travel organization, a hotel, or a spa and wellness location

Customer consultant

in a tourism agency

Employee

in public service, division of tourism

Independent businessman


(a start-up or you have the necessary skills to lead a family business)
Alternatively you can choose a

business course

with major tourism, hotel, sport or event management
No school fees and National Education Aid Scheme Law (BAföG) possible
Schedule Tourismusschule Franken
| | | | |
| --- | --- | --- | --- |
| Subjects | 1. SY | 2. SY | 3. SY |
| Weeks of school/ year | 34 | 33 | 33 |
| Compulsory subjects | | | |
| General education subjects | | | |
| German | 3 | 3 | 3 |
| English | 2 | 3 | 3 |
| Mathematics | 3 | 3 | 3 |
| Scientific basics | 2 | - | - |
| Social studies | 2 | 1 | 1 |
| Spanish | 3 | 3 | 2 |
| Vocational subjects | 15 | 13 | 12 |
| Fachlicher Unterricht | | | |
| Economics | 2 | - | - |
| Management processes | 2 | 3 | 3 |
| Purchasing and storage | 3 | 2 | 1 |
| Bookkeeping | 4 | 4 | 3 |
| Law | 2 | 2 | 2 |
| Tourism marketing | 3 | 4 | 3 |
| Tourism processes | - | 2 | 2 |
| Vocational practice in hotel business and gastronomy | 4 | 4 | 4 |
| Event management | - | 2 | 1 |
| Subtotal | 20 | 23 | 19 |
| Optional subjects | | | |
| Sports management | 2 | | |
| Health management | | 1 | |
| Cultural- and event management | | | 1 |
| Voluntary subjects | | | |
| Destination expertise | | | |
| Spanish conversation | 1 | | |
| French | | | |
| Chinese (intercultural skills) | 1 | | |
| Total | 39 | 37 | 32 |
| Internship (national and international in weeks per year) | 6 | 7 | 7 |