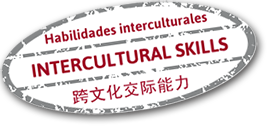 Habilidades interculturales | Intercultural skills

A combination of theoretical and practical learning in one school
An insight into how we share our knowledge
For more than 20 years the State Vocational School Kronach, Upper Franconia, has been successfully educating young professionals in the catering, nutrition and service sectors. The new vocational training programme, after which students qualify as Hotel and Tourism Management Assistant plus university of applied science entrance qualification, was launched on 16th September 2014.
We are in the development phase at the Tourismusschule Franken (Franconian Tourism School), which is part of the State Vocational School Kronach. However, we can already provide you with an overview of how the Tourismusschule Franken combines the theoretical and practical content of education at a hotel management school with the challenging contents of a tourism school, and what kind of practical infrastructure will be available to the students. So make sure to visit the Tourismusschule Franken website regularly, because there will be a lot going on!
How does a reception desk work? How does a travel agency operate?
Welcoming guests with a smile, completing arrival and departure formalities, creating quotes, informing the guest about places of excursion and much more are all tasks required at a reception desk – and always performed so that guests feel comfortable and keep coming back. Looking for a dream holiday? Where can you find the cheapest flights and hotels with the best value for money? With the help of the appropriate travel agency software, a gigantic world of holidays opens up – the Tourismusschule Franken will show you all of them.
What should be taken into account when organising an event?
Whether a dream wedding, a birthday, company anniversary or business event – you need the relevant expertise for planning and execution to ensure that the event is an unforgettable experience. Here, too, you must support the guest or customer from the original concept, organisation, calculation and execution through to payment – these are all things you can learn at our state tourism school, Tourismusschule Franken, which is far beyond the education offered by a hotel management school.
How do goods purchasing, processing and procedures work in a large kitchen?
What do I need to consider when receiving goods? Who signs the delivery notes, where and how do you store food correctly? Poaching, marinating, sautéing, caramelising, glazing – various preparation methods, but what do they all mean? To be able to properly advise your guests, you need to know! And who does what when, so that the guests are all served their individual courses at the same time? It only works if you know the procedure in the kitchen and have experienced it yourself – similar to the way you would learn in a school for hotel management.
What needs to be considered during service?
"The guest is king" – in no other area of tourism is this motto more important than in service. All of the guest's wishes should be fulfilled from the moment they step into the restaurant, whether it's advising them on their orders or providing them with perfect service. Every wish should be anticipated. The technical knowledge required for setting a table and serving, speed, attention and natural friendliness without being obtrusive are all part of the art of perfect service, which you can learn and experience at our school.
Which tasks are performed as part of housekeeping?
The head of housekeeping fulfils the function of a department manager. They inspect the rooms, handle the logistics of items provided in the bathrooms and bedrooms, supervise the cleaning and maintenance of all areas such as the bar, conference rooms, restaurant, swimming pool, terraces, balconies, etc. and fulfil the guest's every wish, starting with extra pillows all the way to ironing work. In hotels with international clients, employees with foreign language skills are a welcome sight, and at the tourism school you can develop these skills to the level required for an advanced technical college certificate and to a much higher language level than at a hotel management school.
What kinds of software and technology are available?
Today, many problems are more easily solved by using business software. This plays a particularly important role for management processes in dynamic organisations, as is the case for hotel and tourism companies. When it comes to making the hotel guests' stay a success to the satisfaction of all parties, many areas of hotel management cannot do without automated internal processes and integrated individual systems such as the hotel website, the reservation and payment system, the key system and the in-room entertainment system. The demands of holidaymakers increase from year to year. At the same time, guests are leaving it later and later to decide upon their destination. Intelligent software solutions make it possible to reserve a room online (IRS), select and book transport, and manage accommodation directories and service providers.
Equipped with these software solutions, the state-of-the-art specialised subject rooms in the Tourismusschule Franken support the teaching of complex processes across the various levels of tourism and hotel management.